Our Services
Pilier Stone Fabrication selects from a wide array materials including granite, marble, natural stone, silestone, quartz and much more. Let us deliver and install it in your kitchen, bathroom or bar and beautify your home, business and spaces.
Kitchen Remodeling
Pilier Stone Fabrication will take your kitchen from outdated to outstanding in as little as one day! Our permanently-sealed slabs are manufactured from the world's finest Granite or Recycled Glass and come with the industry's best lifetime warranty. In a few days, our employees will install new countertops, a backsplash, as well as reface your cabinets, giving your home a brand new look.
Bath Remodeling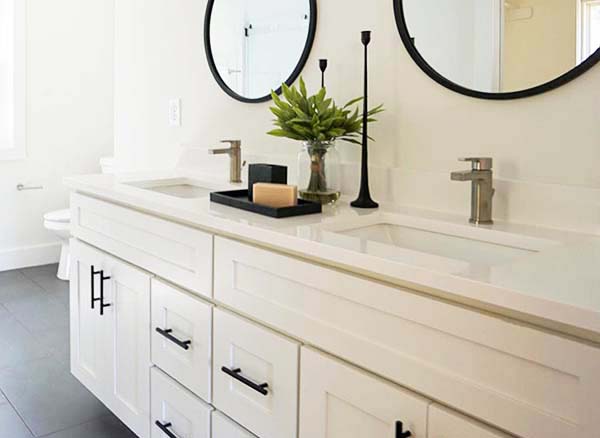 Our slabs are permanently sealed, require no maintenance and are mold and mildew resistant, making them the perfect choice for updating any bathroom. We transform outdated showers and tub surrounds with our beautiful recycled glass, engineered stone and glass mosaics without messy, time consuming demolition. We install our product over your existing walls, floors, vanities and tub surrounds.
Countertops
We're experts on the different types of countertop materials and the best uses for each. Not all natural stone or man made materials are alike in functionality or care. For a more consistent pattern, modern or overall clean look you might consider silestone or quartz. They can be used for kitchen countertops, bathroom vanity tops, shower ledges and seats, tub decks and backsplashes, wet bars, or outdoor kitchen countertops.
The Power of Natural Stone
Unlike ceramic and porcelain tiles which have a repetitive pattern, natural stone has an extraordinary endless pattern that will bring life to your home.
Contact Us
Think of us
We select our products from the finest marble, quartz, and granite materials. Our team has an eye for design, attention to detail and a relentless dedication to ensure full satisfaction to our clients.
About Us